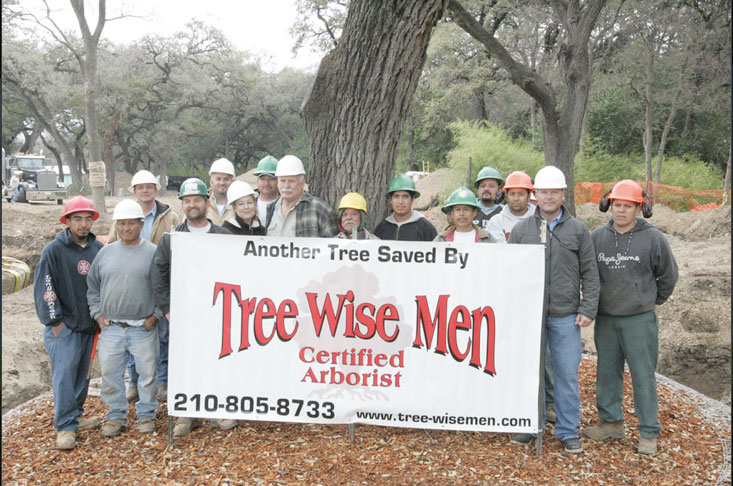 Respect for the Tree –That's What We Do
Your Trees Are an Investment
Properly maintained, trees enhance the look and value of your property. They stand and shade for generations, creating a healthy environment of viable growth around your buildings.

Tree Wise Men has the knowledge, experience and equipment to give your trees the nurturing they need. Without proper maintenance, trees can grow out of control, extending precarious branches that can pose a danger to your family and guests. They can become diseased or insect-impaired and become unsightly and contagious to surrounding plants.
Professional Leadership
When you call Tree Wise Men for a consultation, you get expertise. Our president, Jordy Hagen, is an ISA certified arborist with 20 years of experience working in the U.S., Canada and Australia. He has been in Texas for 12 years, serving on the ISA Texas Chapter board for nin
e years (and one term as president).

Jordy knows the particular conditions the Texas treescape is experiencing with drought and disease. Under his direction, the skilled Tree Wise Men team can treat, transplant or – as necessary – safely remove trees to keep your property secure and looking good. With professional maintenance, our legacy trees will contribute to the unique Hill Country environment for generations.


Don't Try This at Home
Tree maintenance requires a professional approach. Reaching the canopy and cutting into the branches requires professional equipment and the experience to understand how pruning affects the overall look of the tree and its affect on surrounding buildings and pathways.

Tree Wise Men is fully insured and compliant with local and state regulations and industry guidelines regarding proper procedures for tree maintenance. We follow ANSI A-300 pruning standards.